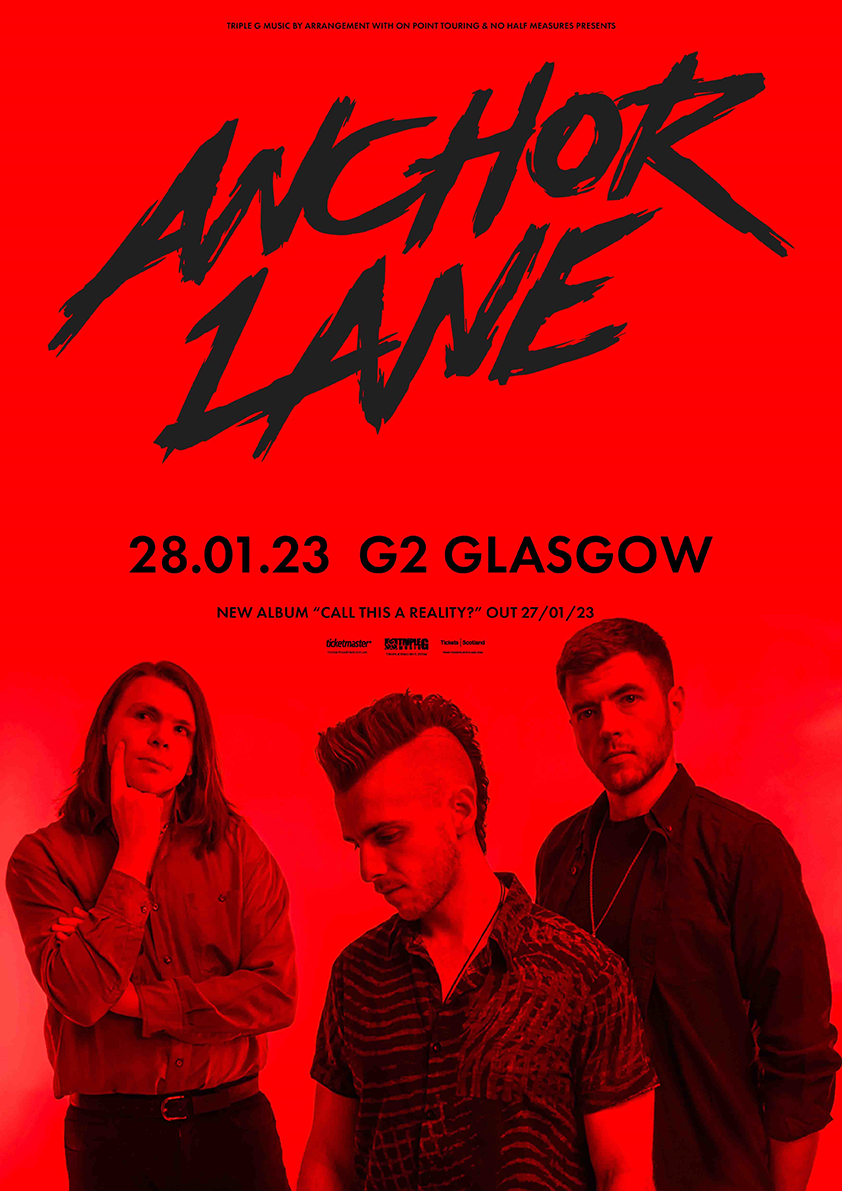 Anchor Lane have announced that the band will be coming back to their hometown of Glasgow, Scotland to celebrate the launch of their brand new album 'Call This a Reality?' on Saturday 28th January 2023.
Tickets are available now and limited tickets are available for the popular VIP Acoustic Session where fans can enjoy an intimate pre-show set with the band and receive and exclusive artwork print + laminate along with first access to the merchandise stand with a merch holding service available while you enjoy the show.
"We are so excited to be celebrating the release of 'Call This a Reality?' and there's no better place than in our home city of Glasgow. It's been a rough couple of years for everyone and we are so happy to have come out of it stronger than ever. We can't wait to sing all these songs with you in the Garage on January 28th."
The band have been touring incessantly throughout 2022 across the UK and they are looking forward to releasing new music at the beginning of the new year.
Tickets to the main event and VIP Acoustic Session are available now and can be found HERE!