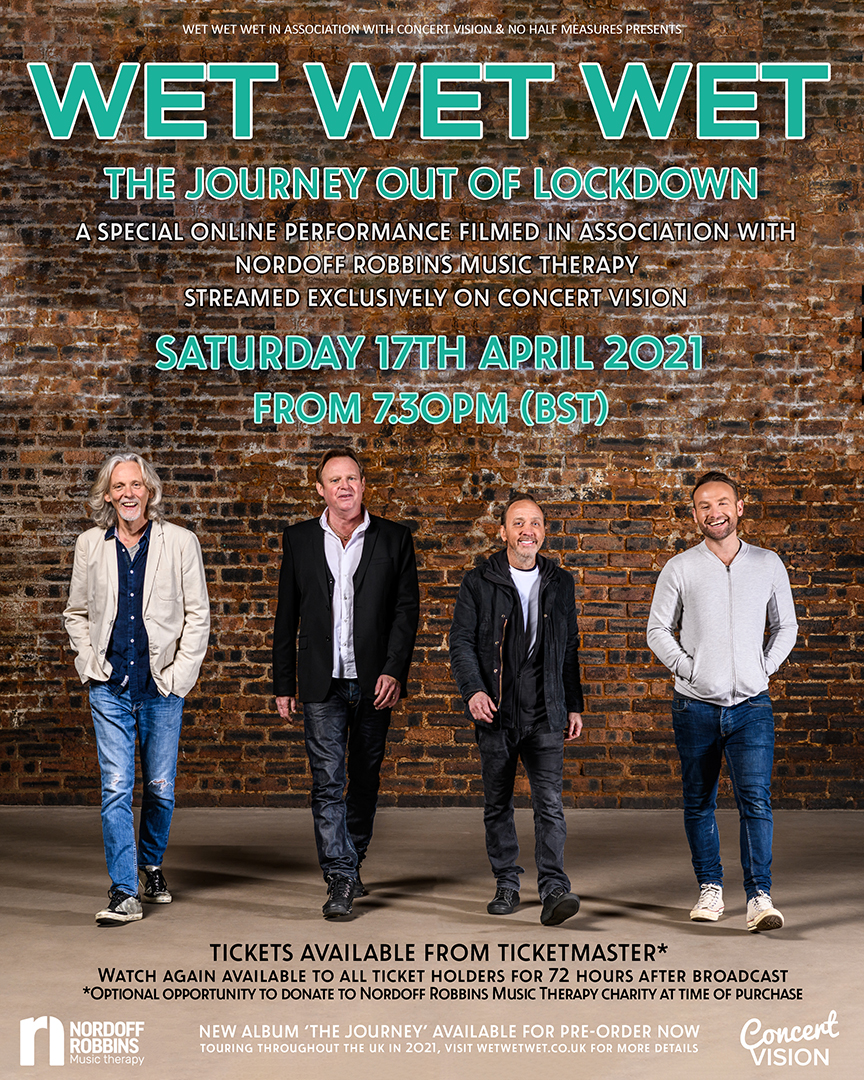 In association with Nordoff Robbins Music Therapy, Wet Wet Wet will stream an exclusive one hour online show at 7.30pm (BST) on Saturday 17th April 2021.
Recorded live in Glasgow, the full band set will include fan favourites such as Temptation, Angel Eyes, Goodnight Girl, Julia Says, Love Is All Around & so many more!
Tickets for the stream will go on general sale at 10am (BST) on Monday 29th March 2021 with fans who pre-order 'The Journey' album having access to an early-bird reduced price ticket pre-sale prior to then…
Please join Wet Wet Wet in supporting the amazing work done by the charity Nordoff Robbins Music Therapy and consider making (an optional) donation whilst purchasing a ticket for the band's 'Journey Out Of Lockdown' online show.